Wet Area Perforated Flooring Group
Introduction
In Wet Area Perforated Flooring Group, KarZah, Advanced Materials, offers an efficient flooring solution for damp and wet areas. These floors consist of tiles from PVC or PP (Polypropylene) with anti-bacterial and anti-fungal growth materials. These tiles move away from touching the ground with lower protrusions from the same body of the tile, lifting them off the ground several millimeters. Moreover, they also contain holes that allow water to flow through and drain into the drainage system.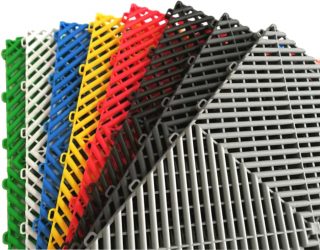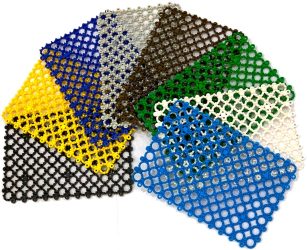 The upper side of these floors forms a new surface that moves away from the wet ground. It allows people to walk on it safely, without the risk of slipping. Besides, this type of floor material does not allow the formation of bacteria and fungi that are usually present in non-dry areas. This floor is suitable for wet or damp areas such as swimming pools, children's water parks, playgrounds,  and car washes.
Commercial Names of Wet Area Perforated Flooring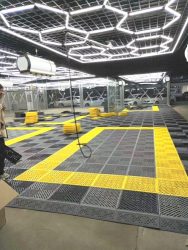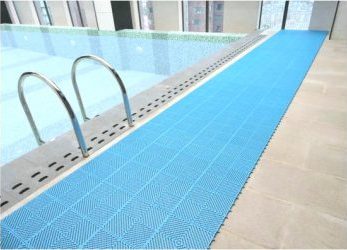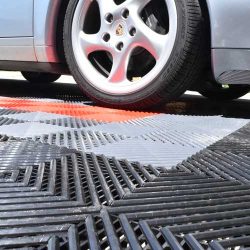 A wet area or damp area flooring
Polyvinyl Chloride PVC tiles
Swimming pool tiles
Bathroom tiles
Perforated tiles
Wet Area Perforated Flooring Types
In terms of the final product, there are two types of flooring:
Flooring Tiles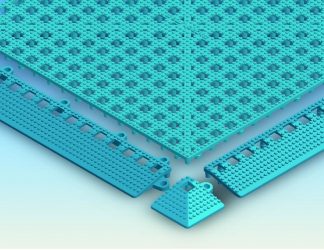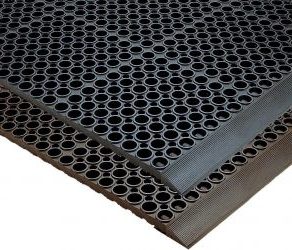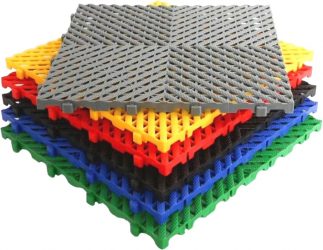 These tiles come either soft and flexible, bend easily, or hard and stiff. Each one has its own applications.
Flooring Rolls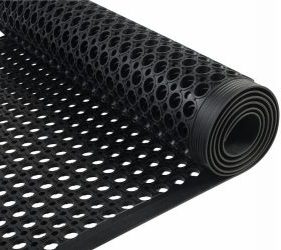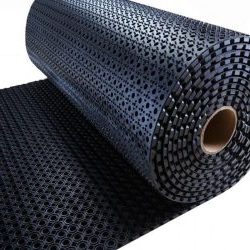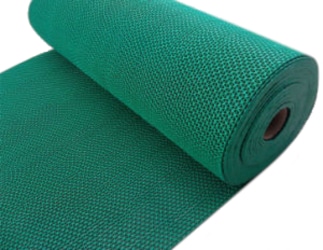 These rolls come in flexible shape and allow easy installation for a wide range of applications.
Applications of Wet Area Perforated Flooring
There are several uses of this type of flooring: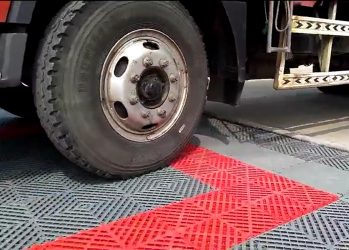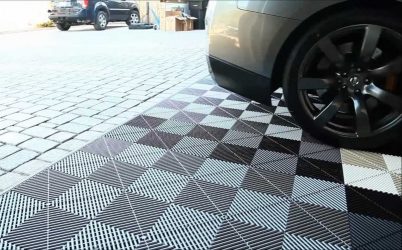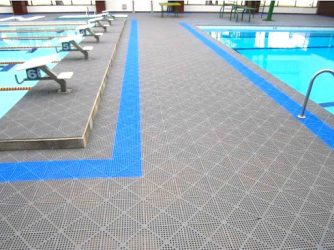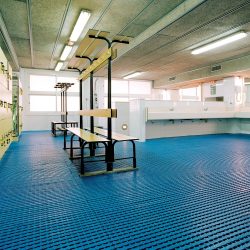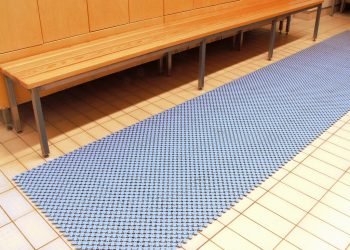 Flooring for car washes, car detailing shops, car care/waxing, and car showrooms
Restroom and Wudu (ablution) area flooring
Areas around swimming pools
Children's water parks and water playgrounds
Sauna room flooring
Kitchen flooring
Features of Wet Area Perforated Flooring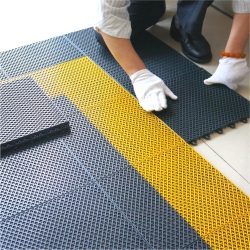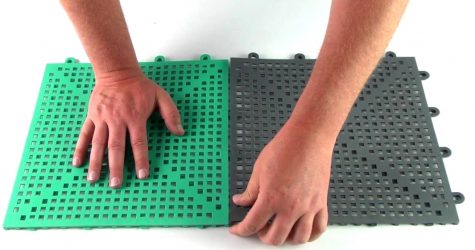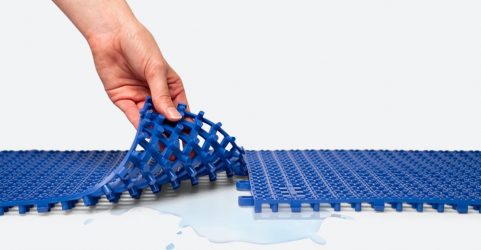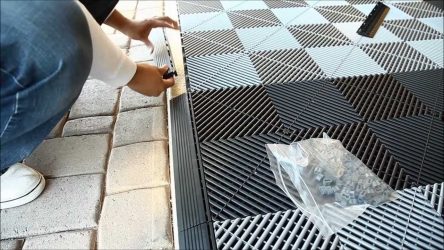 Due to the holes in the flooring, they work on aerating the floor underneath and prevents water pooling so that it's safe and healthy.
Anti-slip characteristic since it does not allow water in these areas
Ultraviolet UV resistant
Easy to install, reinstall, and cut
We do not need special tools or equipment to lay down the flooring like glue.
We only need a measuring tape and a cutting instrument like scissors
It gives a beautiful look where installed
Easy to clean using water and soap
It has many color variations, so it satisfies any taste.