Foam Decoration
Introduction
KarZah, Advanced Materials offers the Foam Decorations group as one of the modern alternatives to gypsum decorations (Futec). Initially, foam decoration is a white foamy chemical that we can form in whatever shape we like. This gypsum alternative is made of polyurethane with the addition of sand and glass powder. Then, the mixture is molded into a wide range of designs, and then it undergoes pressure and heat. Finally, the material stays in the molds to dry and take its final shape. On the positive side, this product is environmentally friendly.

We use foam decorations as a substitute for Arabic gypsum decorations known as Moroccan gypsum. Its popularity stems from the cleanliness and ease during installation, unlike the installation of traditional gypsum.
Shapes of Foam Decoration (Gypsum Alternative)
This group comes in the following shapes:
Frames
Wall Belt (Dado)
Medallion
Frame Corner
Columns
Corbels or Consoles
Wall Skirting
Ceiling Geometrical Shapes
3D Wall Tiles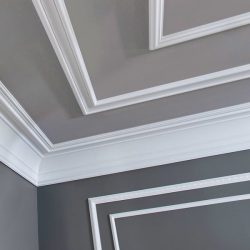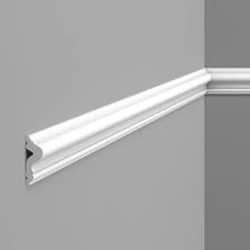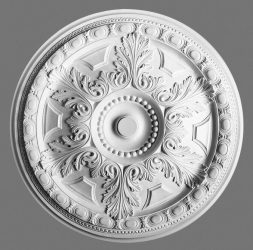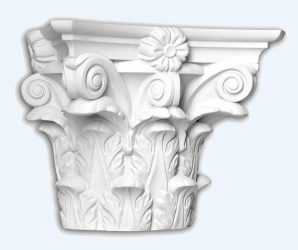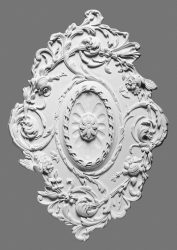 We can install it on room walls and ceilings. Moreover, it is noteworthy to know that foam decoration is suitable for all residential, commercial, and governmental sectors.
Features of Foam Decoration (Gypsum Alternative)
This group has the following features: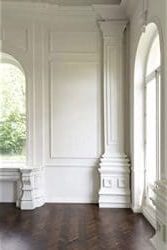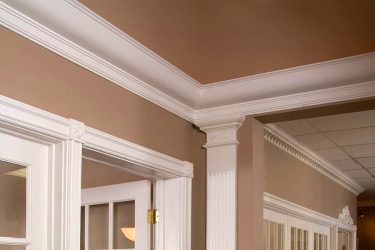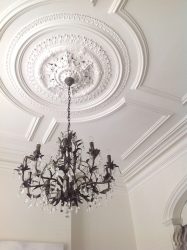 Simple installation that does not need emptying the space
Easy to install on all types of surfaces
Clean installation
Smooth surface without the need for sandpapering
It gives a beautiful and distinct aesthetic look
Accept all types of paint
Lightweight
Easy to clean
Resistant to insects, bacteria, and fungi
Resistant to water and moisture
Easy to remove and replace
Maintenance of Foam Decoration (Gypsum Alternative)
This group does not require regular maintenance. We can replace the damaged parts with new ones quickly. We cut the piece to the required size with a knife or cutter. Then, we can install it with ordinary silicon.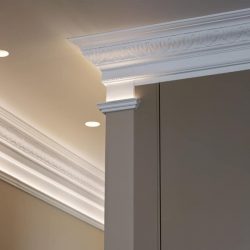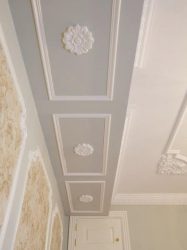 We can install foam shapes on walls and ceilings after the completion of the putty and paint stage. Due to its smooth surface, it does not need sandpapering after installation. With regards to paints, it is flexible; it can accept any paint. Nevertheless, many people like to leave without painting, with its natural white color.