HDF Wood Flooring
Introduction
In this group, KarZah, Advanced Materials, offers to its customers the HDF wood flooring, called as well as HDF parquet. HDF stands for (High-Density Fiberboard). This parquet flooring is composed of fiberboard that is compressed under high pressure and temperature to form planks.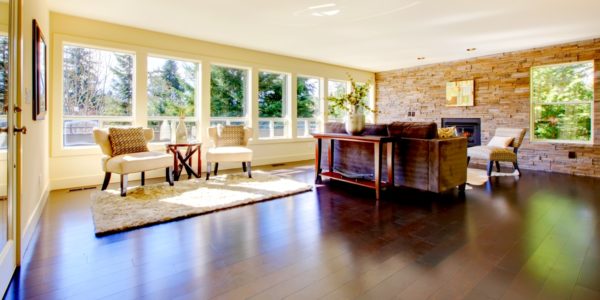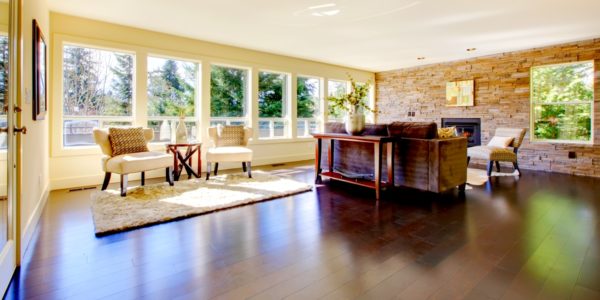 HDF wood flooring is one of the most popular types of floors, known for its elegance that gives a luxurious look to the whole place. Moreover, it is a reasonably affordable floor covering choice. Therefore, customers use it widely in almost all types of buildings. Although we use the HDF parquet for flooring, many interior designers use it as a smart wall cladding option.
HDF wood flooring has recently made some significant advances in design and installation systems. These flooring types are a form of real art that has beautiful geometrical shapes and patterns that bewilder onlookers and owners alike. Nowadays, HDF parquet flooring comes in many new colors and patterns that encourage new owners to install them where they live.
Origin and Start
The HDF parquet manufacturing started back in 1977. The main reasons behind that were:
The rise in the prices of wood
Using sawdust and small wood pieces (useless scrap) by recycling
Continuous desire to produce something that is maintenance-free
Scientific and Commercial Name
Artificial wood flooring/parquet
HDF Wood flooring/parquet
Laminate wood flooring
Composition of HDF Parquet
Upper Layer
Composed of a resin called Melamine-Formaldehyde (Melamine resin), which is wear, tear, and also scratch-resistant layer. We measure the degree of protection on a scale called Abrasion Class (AC). The higher the AC number, the more excellent protection it provides. So, an AC5 has the highest protection measurement. Based on that, this layer determines the warranty period, its lifetime, and color/pattern fading resistance. The scale gives a clear indication of where the parquet can be installed. For example, we can install AC1 in places of light traffic like bedrooms and home offices. In contrast, we recommend AC5 for areas of high traffic like shops and sports clubs/gyms.
Decorative Layer (Design Layer)
This layer is a printed layer that resembles the color and pattern of the flooring. It has different colors and reflects different customers' tastes and moods. Moreover, these differences in colors and patterns provide a beautiful collection from which interior designers can choose. In Europe, for comparison, due to the small rooms they have, they prefer light modern colors that give an impression of more extensive space. On the contrary, in Arabian countries, people prefer darker colors that give the feeling of luxury and authenticity.
HDF Layer
They are composed of fiberboard wood from the eucalyptus tree mixed with a kind of resin. Afterward, the fiberboard undergoes high pressure and temperature and forms a thick plank. The more density the plank has, the more resistant the flooring is to humidity, water, and external factors.
Bottom Layer
This layer enhances the planks' humidity-resistance.
Sizes and Dimensions of HDF Parquet
HDF parquet has several sizes and dimensions:
Width range: 180-200 mm
Height range: 1000-1400 mm
Thickness range: 7-12 mm
Method of Installation
HDF parquet has a glue-free installation system, known as a click-system. This system allows planks to click into each other from the sides and lock together, forming a unity. The click-system eliminates the need for glue, screws, or nails.
W-Click
V-Click
U-Click
F-Click
HDF Wood Flooring Systems, Accessories and Tools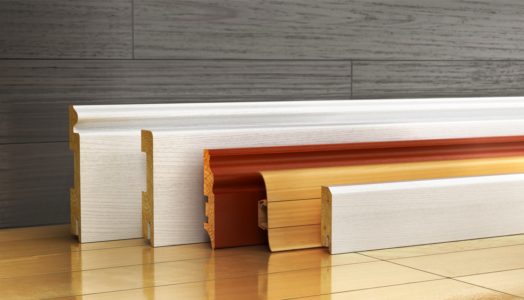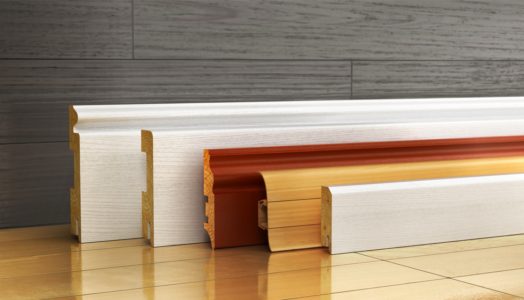 Skirting
In most cases, skirting comes in the same color and pattern as the parquet, having a thickness of 15 mm (mostly) and differing heights between 70-250 mm. These boards are 2400 mm long. Skirting can be manufactured from different materials to serve different goals:
MDF (medium-density fiberboard), which is an excellent affordable option.
PVC, which is also called Orac. It is a durable and water-resistant option.
Foam, which is strong at reasonable prices.
Natural wood. This option is the most beautiful and luxurious because of its original patterns. However, it is the most pricey choice.
F-Shaped Floor End
F-shaped floor end is a type of accessories that we install between parquet and the floor underneath, where installed parquet finishes in walking areas.
T-Shaped Cover
The T-shaped Cover is a type of accessories that we fit between two different parquet areas, two colors, two rooms, or below room doors.
Small Angle
We use small angles at parquet edges, where there are no walls to install the skirting. They are installed in areas like balcony aluminum doors or near the edges of glass panes and storefronts.
Stair Nose
We use this type of accessories at step edges to provide plank protection.
HDF Wood Flooring Features
HDF parquet has excellent features that make it stand out compared to other flooring options. Some key features are:
Easy cleaning
Anti-fading
Heat insulation
Cushion and shock absorption
Scratch-resistant
Cigarette ash leaves no burn stains on the surface
Stain Resistant
Easy to remove and reinstall in different places more than once
Points to Consider During Purchasing & Installation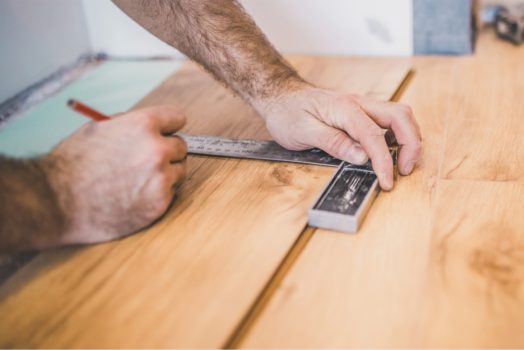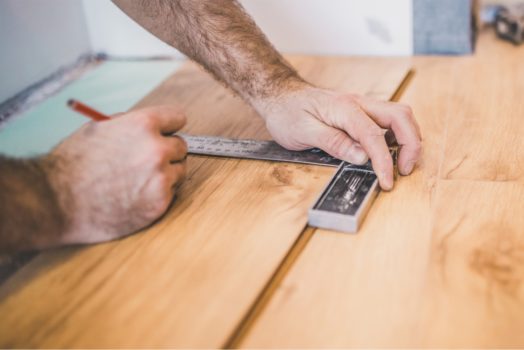 Check that the wear and tear layer (parquet protective layer) thickness is suitable for the area in which you intend to install the parquet.
Choose good click-system. In other words, make sure that the click-system provides a strong and durable bond between HDF Parquet planks. This aspect is a significant factor in the parquet's quality.
For best results, the floor beneath the HDF parquet should be tiles or a flat concrete surface. Therefore, you need to inspect your floor before setting an installation appointment.
Installers should lay an underlying foam layer
underneath the parquet. The reason for that is that this layer works as a cushion that reduces sound and humidity.