Bathroom Partitions & Cubicles
Introduction
In pursuit of providing our clients with materials with distinctive features, KarZah created this group. The bathroom partitions & cubicles group, known commercially as High-Pressure Laminate Phenolic Boards (HPL phenolic boards). We use these boards in toilets, bathrooms, and locker rooms. Furthermore, they have significant benefits allowing their use in several sectors and industries.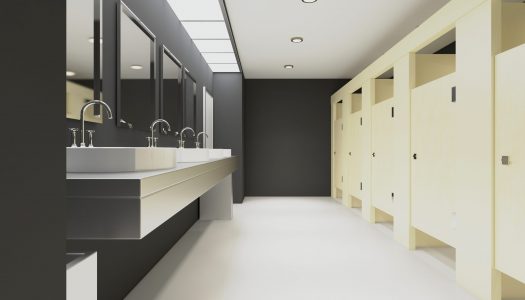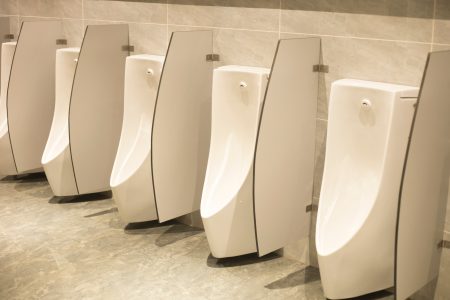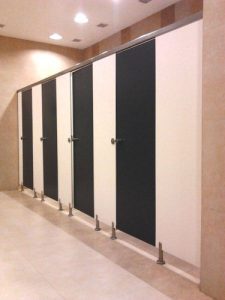 Also, HPL Phenolic Boards are available in various colors and endless printed designs. Thanks to that, they became a favorite option for many applications in different areas.
HPL Phenolic Boards Applications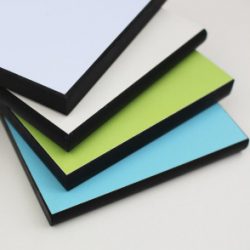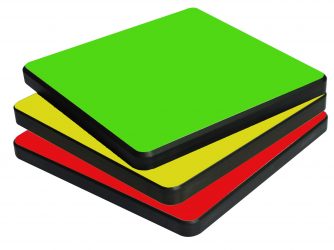 HPL Phenolic board usage is steadily increasing in the commercial, educational, medical, healthcare, sports, leisure, and other building types. Examples of these applications include:
Bathroom partitions and cubicles doors for bathrooms and toilets in commercial, hospitality, educational, medical & healthcare, sports, recreational, and other types of buildings
Lockers and cabinets in schools and sports facilities
Countertops and cabinet surfaces in laboratories and kitchens
Other sectors that utilize HPL Phenolic Boards features in their applications.
How are the HPL Phenolic Boards Manufactured?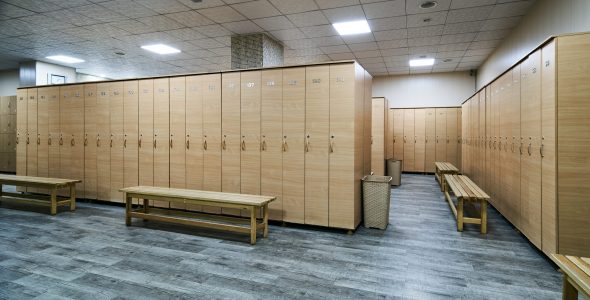 Kraft Papers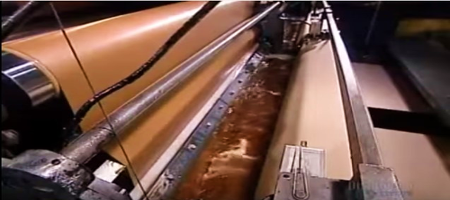 The HPL Phenolic Boards undergo specific manufacturing steps suitable for bathroom partitions & cubicles, and other applications. The boards, generally, consist of multiple inner layers of (Kraft Papers) with an outer layer of (Decorative Papers). Decorative Papers can come on either one of the outer sides of the HPL Phenolic Board or both sides.
In preparation, we treat the Kraft Papers by drenching them in the Phenolic Resin. The Kraft Papers dry in drying ovens, and finally, cut into sheets according to the design size.
Decorative Paper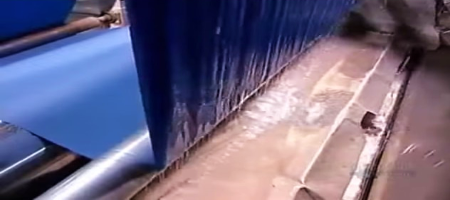 At the same time, the Decorative Papers undergo a different treatment. Decorative Papers come either in solid colors or as papers with printed designs. If the Decorative Papers are in solid colors, we treat them by drenching them in resin. However, the resin, in this case, is different from the one used with Kraft Papers. We soak solid color decorative papers in a Melamine Resin bath. The Decorative Papers move after that to drying ovens to dry. Eventually, the Melamine Resin dries and forms the wear and tear protection layer needed for the HPL Phenolic Board. Finally, we cut the dried papers into sheets based on the required HPL Phenolic Board size.
If the Decorative Papers have printed designs, they do not undergo any resin treatment. We put a protective overlay sheet on the top of the decorative paper to provide wear and tear layer. The overlay sheet is a transparent paper treated with Melamine Resin.
Combining Stage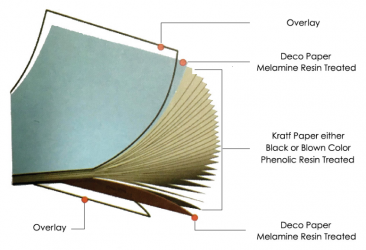 As a final stage, we group 12 – 17 layers of Kraft papers, with one or two outer layers of decorative papers with/without overlay sheets in the required sequence. We cut the excess from the edges and cut the pile to the fixed board size. Finally, we press all the layers in a machine under high pressure and temperature to form an HPL Phenolic Board.
HPL Phenolic Board Color, Design, and Size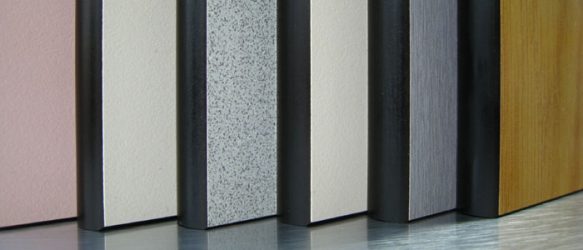 HPL phenolic boards come in multiple colors and designs. This variety gives customers more comprehensive options for the design of their toilets, bathroom partitions & cubicles. On the other hand, unique colors and designs are available upon request. Our standard colors include gray, blue, beige, and pink. In terms of thicknesses, KarZah provides the following sizes:
13 mm thick boards
19 mm thick boards
25 mm thick boards
32 mm thick boards
HPL Phenolic Boards Features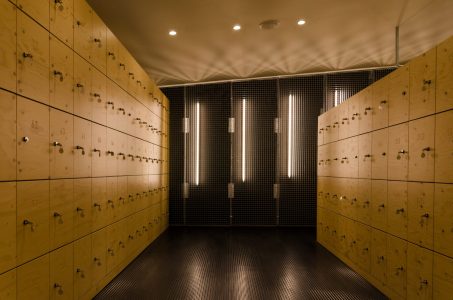 Water and moisture resistance, which is very important for bathroom partitions & cubicles, locker rooms, and other wet areas
Dirt and mold growth resistant and they are easy to clean
Resistance to abrasion, scratches, and impacts and have a high durability
Resistance to heat and flames
Resistant to static electricity
Resistant to strong acids and corrosion caused by exposure to chemicals
Provide a wide range of options as a decorative material for interior surfaces
UV resistant
Non-toxic and Eco-friendly
Accessories of Toilet and Bathroom Partitions (Cubicles)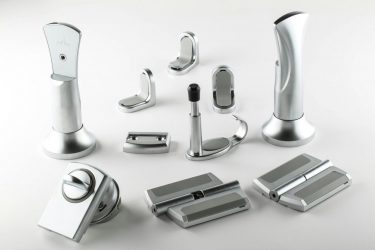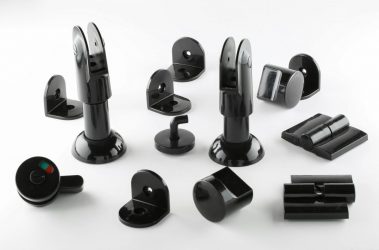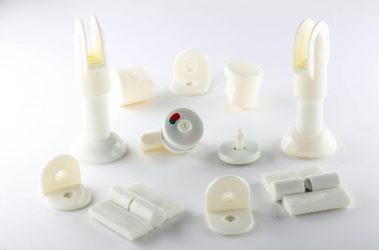 The accessories of toilet and bathroom partitions & cubicles consist of the following elements:
Stainless steel or Aluminum (Top Rail)
Aluminum U-Channel and H-Channel
Aluminum h-Shaped profile (h door profile)
Lower Aluminum runner (instead of legs)
Door accessories in stainless steel 304, stainless steel 316, or nylon:
Legs
Hinges
Fists
Locks with external indicators when busy
Clothe hooks
Stainless steel or Aluminum bolts and screws
Installation of Bathroom Partitions and Cubicles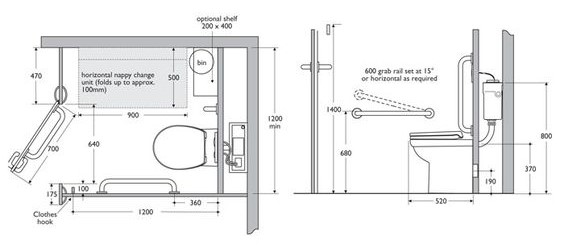 The installation process, whether for bathroom partitions & cubicles, lockers, or other areas, goes as per the following steps:
The site is visited to confirm readiness and to take as-built measures and dimensions.
Produce shop drawings with complete measurements and details
Obtain written approval from the client's technical dept. on the shop-drawings
At the workshop, prepare HPL Phenolic Boards by cutting them to the required sizes
Make all holes and openings needed for legs, locks, and hinges
Wrap all prepared HPL Phenolic Boards and transfer them to the site
Obtain required staff and work permits at the site
Carry out the work by assembling and installing work elements as per work procedure
Clean doors, partitions, and accessories
Inspect and test all aspects of the work
Clear and clean relevant work areas
Hand over the work to the client's technical dept. and obtain written handover approval of satisfactory work completion
Requirements before Installation
The bathroom partitions & cubicles or the locker room site should be free of any other work.
Tiling or painting work on walls and floors should be completed before starting.
Installation of toilet seats and accessories should finish before starting to do our work.
The site should be clear, clean, and equipped with electricity and lighting sources.