Raised Flooring Group
Introduction
KarZah, Advanced Materials, introduces the group of Raised Flooring in response to several business sector requirements. Commercial, industrial, medical, hospitality, and other areas can utilize this type of flooring to serve their various functional needs.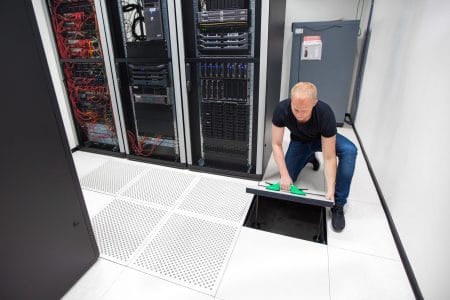 Applications of Raised Flooring
Initially, we use raised flooring when we need to make electrical or mechanical floor installations. Moreover, raised flooring provides fast and easy access for maintenance and repair work. On the other hand, other technical domains could utilize this type of floors, too. For example, these floors are widely present in information technology, data centers, computer and server rooms, and control rooms. Therefore, we believe that these floors can serve the following different purposes: Now Test
Raised Flooring for Mechanical and Electrical Networks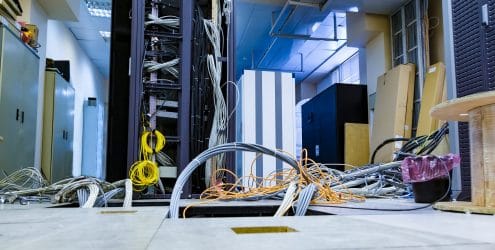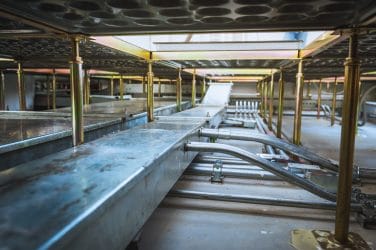 We use this type when we want to pass pipes or cables underneath the floor. It is generally available in areas that have much electrical and electronic equipment. Eventually, we can maintain the internal space, and at the same time, protect the pipes and cables form damage.
Raised Flooring for Ventilation Purposes
We use this type of panel to ventilate tools and equipment through a cold-aisle containment system (CAC). This system distributes cold air inside the room from the floor to the ceiling.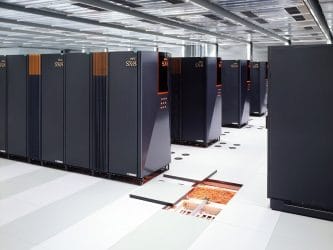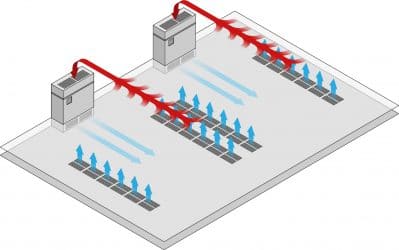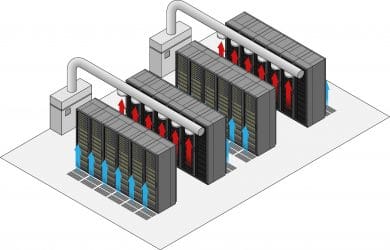 Ventilation takes place through panel perforations with a ventilation ratio between 15-55%, depending on the hole diameter and airflow. However, designers have to take into considerations the following aspects:
Building ceiling height as this flooring decreases the overall height.
Sound insulation for this type of flooring based on the thickness of the panel surface.
Completely sealing off the electrical/mechanical extensions hidden underneath the panels while permitting access to the hidden area. We seal off the extensions to keep out rodents and insects.
Raised Flooring for Storage Purposes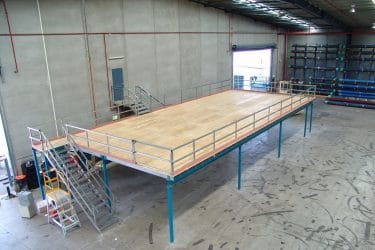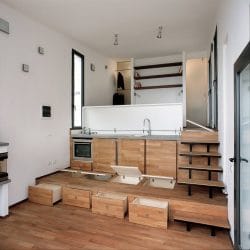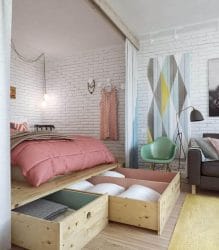 This type is one of the best ways to utilize space. We design a top hatch relative to the occupant's height so that it is easy to open and close.
Raised Flooring for Drainage Purposes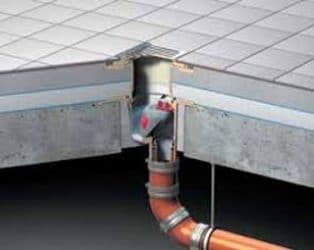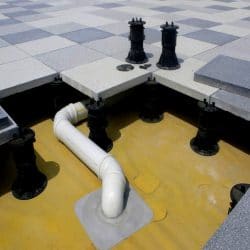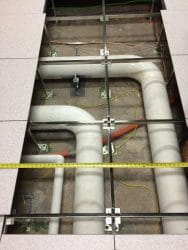 This flooring type handles the possibility of having an increased water level due to weather factors like rain. This flooring protects the hidden internal elements from possible damage.
Raised Flooring Systems, Accessories and Tools
The raised flooring system consists of 4 four main components:
Pedestals
This component comes in galvanized iron. It contains an adjustable stem that lies on the original building floor. The raised flooring has different heights:
300 – 350 mm
600 – 650 mm
1000 – 1050 mm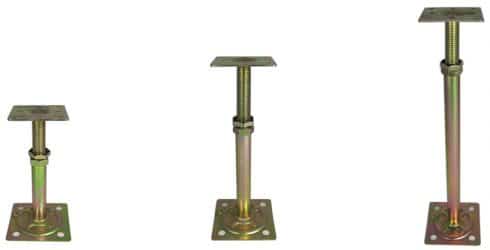 Customers can have higher or lower elevations with a special request. The raised floor platform can be additionally reinforced and given optional lighting if necessary.
Stringers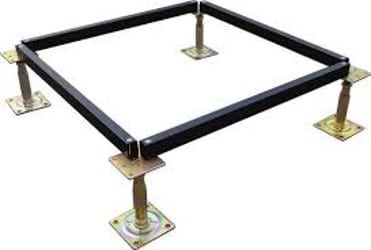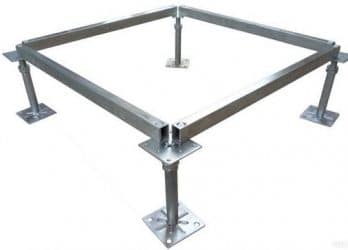 Stringers are GI horizontal cross-members that are 540 mm long. They lie down on the top of pedestals and connect them. Stringers form a bearing grid on which panels lie down.
PVC Base, Gaskets and Screws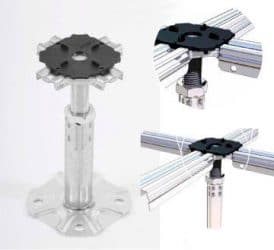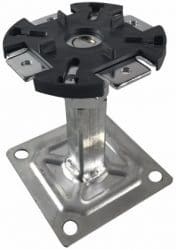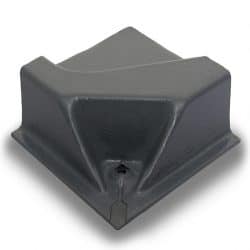 PVC bases are bases that have four divisions. Each division holds a corner of the raised floor tile, securing it in place and preventing it from moving. The primary purpose of screws and gaskets is to fasten stringers to pedestals before placing the tiles on them.
Panels (Tiles)

Panels or tiles are the components that we place on the top of the raised floor platform. They are manufactured to exact dimensions and put together to constitute the room's new floor. Experts categorize panels in different ways, for instance:
Panel Internal Composition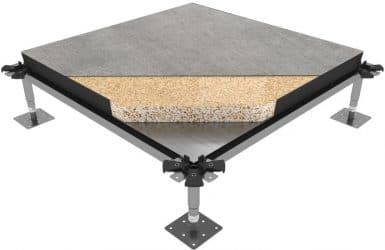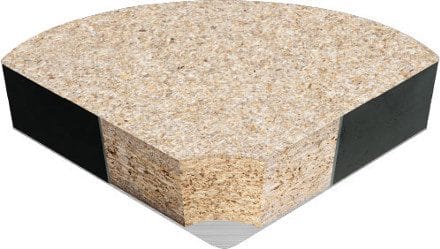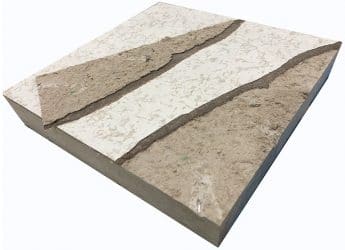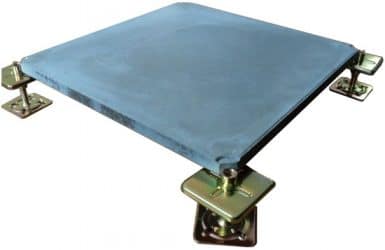 High-density wood chips
Chemicals (calcium carbonate, calcium sulphate, calcium silicate, light cement mixtures)
Panel Bottom Materials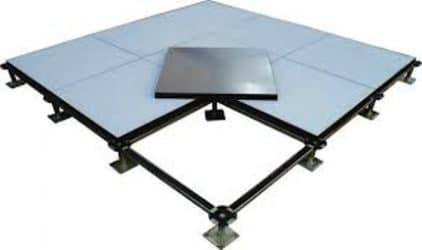 GI (Galvanized Iron) metallic sheet
A metallic sheet  with an Aluminum coat
Aluminum foil
Panel Thickness and Dimensions

Raised Floor Panels come in several thicknesses (like 30 mm, 40 mm and others too). Moreover, they come in different dimensions:
600×600 mm
600×400 mm
Other dimensions (special request)
Panel Top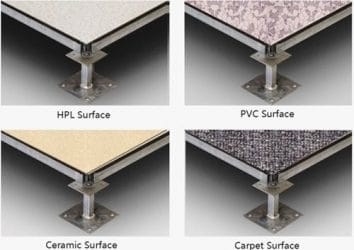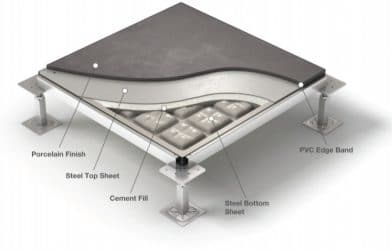 Panel tops come in different types:
No upper layer (galvanized metallic sheet or Aluminum coated metallic foil).
Vinyl planks (homogeneous, heterogeneous, other vinyl types) at different thicknesses (2, 2.5, or 3 mm).
High-pressure laminate HPL, which are high-pressured melamine boards ranging in thickness between (0.8/1.2/1.5/1.6 mm).
Granite board-ceramic ranging in thickness between 8/10 mm.
Wooden or parquet planks.
Carpet tile with a thickness between (2/2.5/3 mm).
Lumen glass panes.
Raised Floor Accessories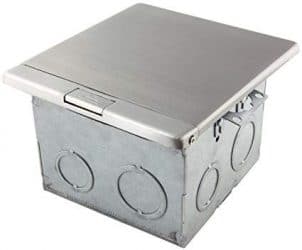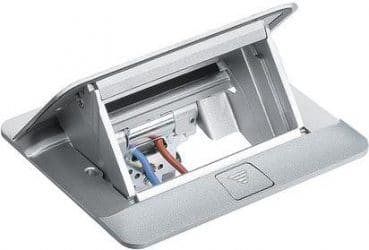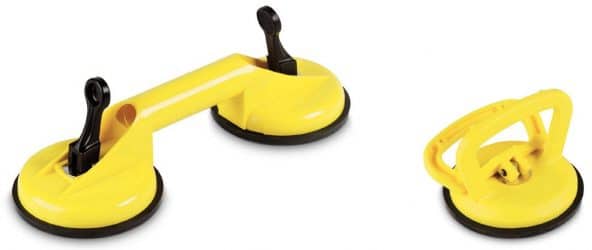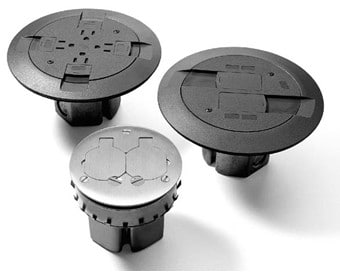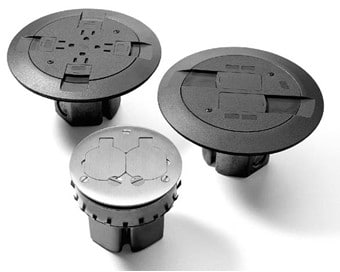 Raised Floor system has several accessories that are designed to suit the type of application the floor is intended for. Electrical and mechanical purposes are among the main categories these accessories serve.
Installation of Raised Flooring
Installation Tools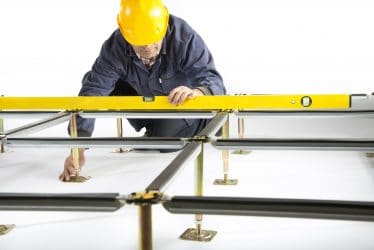 Below are the tools we need for the installation process:
Drill
Level
Plastic plugs and fasteners
Hacksaw
Method of Installation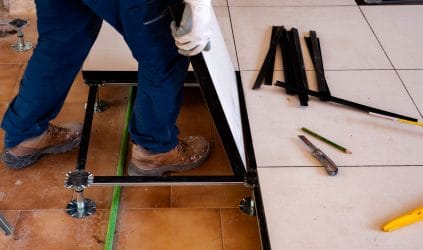 For installation, we follow the following steps:
We prepare the tools needed for installation.
We place the pedestals on the floor in sets of fours or fives for each panel corner and center. Five supports are much better as they can handle more weight.
We determine a starting point either at a corner of the room or at the center.
We install each pedestal and connect it to a stringer using a level to make sure the floor level.
After making sure the floor is level, we attach the pedestals and secure them in place using plastic plugs and screws. The same applies to the stringers.
We install the panels, which have a 60×60 cm dimension.
Raised Flooring Design Height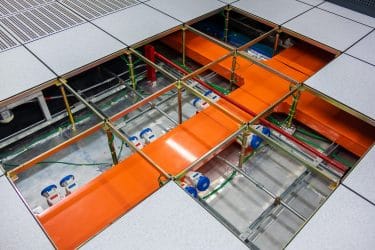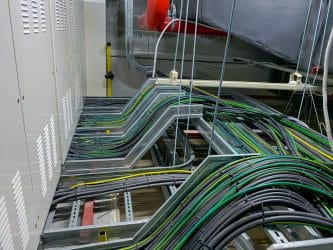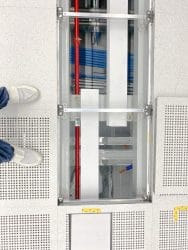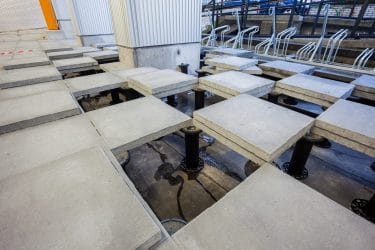 We determine the height based on the size of the cables/pipes that we need to hide under the panels. If there is a lot of them, then the height should be higher to accommodate them. As for storage raised flooring, the height is relatively higher to increase storage space. However, we should consider the ceiling height in this process.
Raised Flooring Features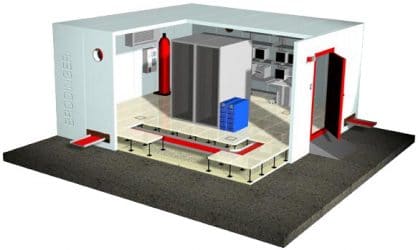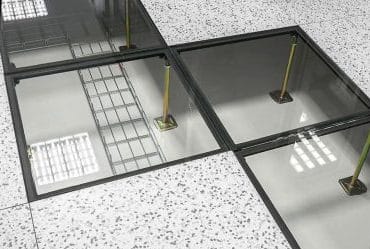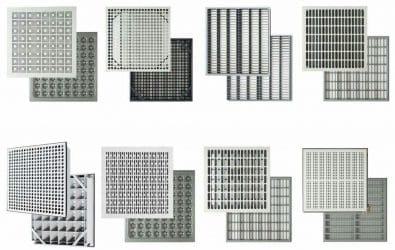 Raised flooring posses many features. The following are some of the important ones:
Flexible design
Installs/remove easily and quickly
Can be transferred from one place to another and re-used
Adjustable height and slant
Humidity resistant
Fire and Flame retardant
Electrostatic discharge ESD resistance.
Features of Panels According to Core Material
Features of panels differ according to core materials as follows:
Plywood
Economical
Fire resistant
Supports heavy moving loads
Aluminum
Lightweight as its density is only one-third the density of steel
Does not contain any metallic substances
Excellent for raised access flooring since it has a high loading capacity
Cement Mixtures
Excellent fire retardant
Great weight loading capacity
Suitable for electrical/electronic insulation
Non-flammable.
Steel
Fire resistant
Lightweight
Non-flammable
Epoxy-coated which has good surface insulation