Vinyl Flooring Group
Introduction
KarZah, Advanced Materials, offers to its customers in this vital group vinyl flooring, medical vinyl, and sports vinyl. The need for new types of floors that meet demanding technical specifications increases. Therefore, vinyl flooring was the ultimate result of years of serious efforts and scientific research.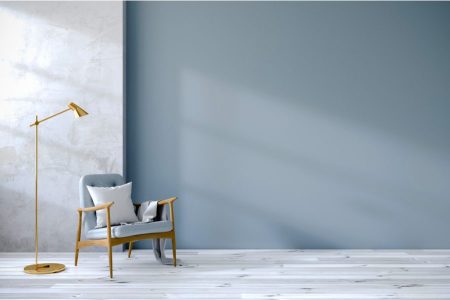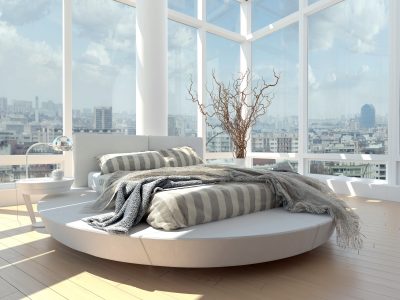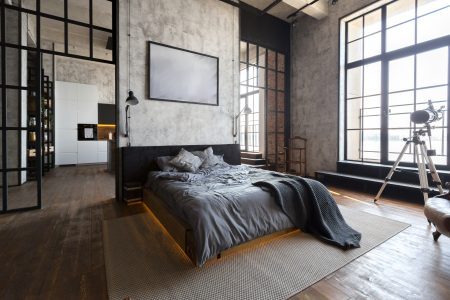 Vinyl flooring is a synthetic material. It is a type of plastic made of ethylene found in crude oil and chlorine found in ordinary salt. When we treat and combine both components, they form Poly Vinyl Chloride or PVC, commonly referred to as vinyl. Regardless of how accurate that is, vinyl flooring has several trade names: Medical vinyl, flexible flooring, and plastic flooring.
Types and Categorization of Vinyl Flooring
There are many ways to categorize vinyl flooring. However, the two below are widely applicable:
Categorization According to Layers and Manufacturing Process
Vinyl categorization is based on the number of layers and manufacturing process:
Homogeneous Vinyl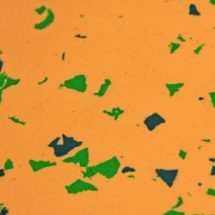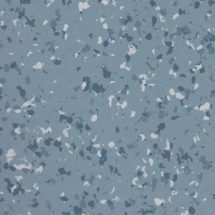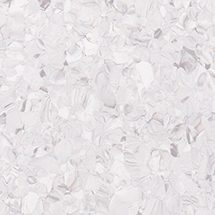 This vinyl consists of only one layer from top to bottom, which gives it perfect uniformity. Therefore, its color does not change when exposed to scratches. We use this type in medical vinyl required by the medical sector, and in areas that need high hygiene levels. The thickness of this type ranges from 1.6 – 4 mm depending on the type and place of use.
Heterogeneous Vinyl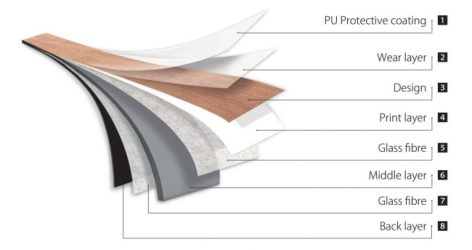 We also call it (multi-layer) because it consists of several layers. The structure of this vinyl enables us to use it in several fields where we need several layer structure. Examples where this vinyl is present: Sports, commercial, educational, residential, and transportation sectors. The thickness of this type ranges between 2 – 15 mm, depending on the type and locations of use.
Categorization According to Shape
Vinyl categorization based on its shape:
Vinyl Rolls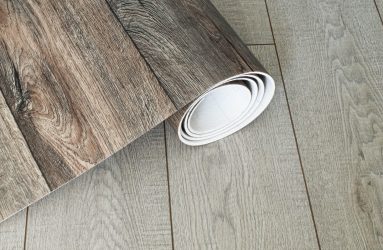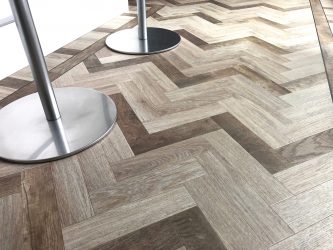 We can use this type of vinyl shape in all residential, commercial, medical, and transportation sectors.
Vinyl Tiles or Planks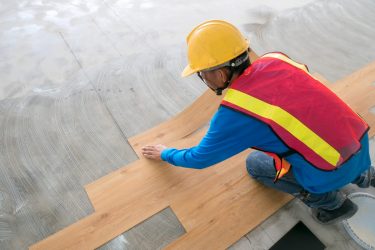 Generally, we recommend this type of vinyl for all non-specialized sectors. However, due to its jointing method, we can not use it when we need to achieve impermeability or high hygiene levels.
Applications of Vinyl Flooring
There are so many applications of vinyl flooring in all residential, commercial, and governmental sectors. Below are the main ones we identify:
Medical and Educational Sector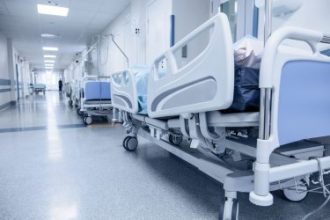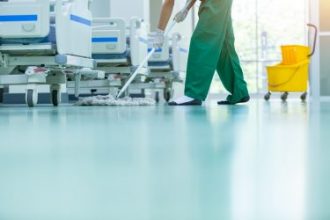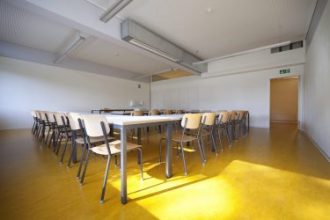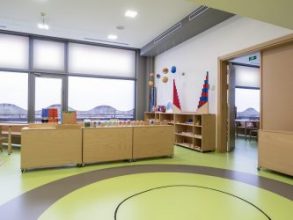 We install it in hospitals, clinics, laboratories, rehabilitation centers, centers for people with special needs, schools, universities, institutes, and others. There are different grades of this type of vinyl suitable for various purposes. For example:
Patient Room, Examination Room, and Corridors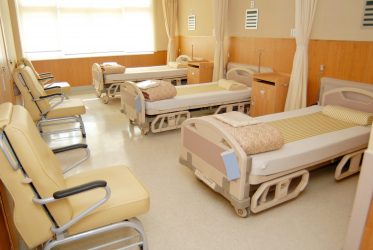 This medical vinyl has several degrees that differ according to its upper surface waxing quality.
Operation Theaters and Areas of Sensitive Equipment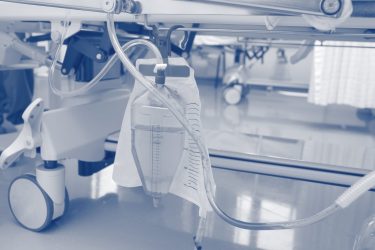 First of all, we use conductive medical vinyl for this type of application. Moreover, we install an Earthing network of copper wires directly under the vinyl. This network collects static electricity and electromagnetic waves and properly discharges them. Accordingly, this setup eliminates the negative impact of static electricity on the medical devices and equipment available in that area.
Toilets and Wet Areas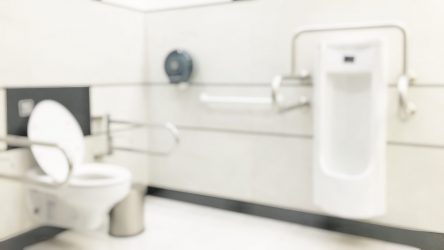 We use a particular anti-slip type of vinyl for these places. We add crystalline particles to the vinyl surface to increase friction, thus helping prevent people from slipping and falling.
Laboratories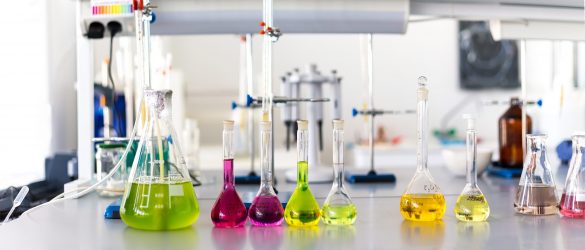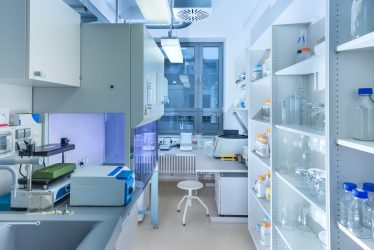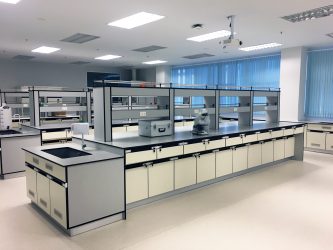 The vinyl we should use for this application should have high chemical-resistance properties.
Hospitality, Commercial and Residential Sectors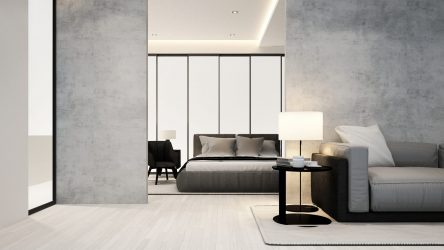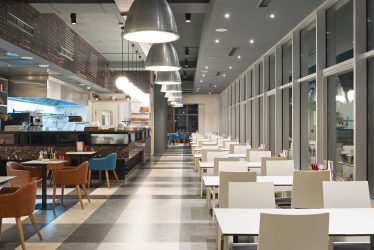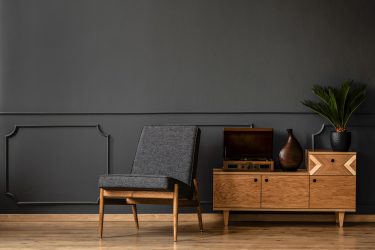 Because of the range of beautiful colors and patterns available, designers like to use this type of vinyl in hotels, shops, and homes. Besides, these floors are water-resistant, tolerant to scratches, heat and sound insulators, and finally, shock-absorbent.
Sports Sector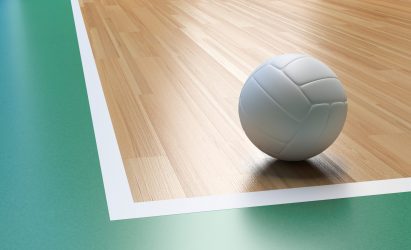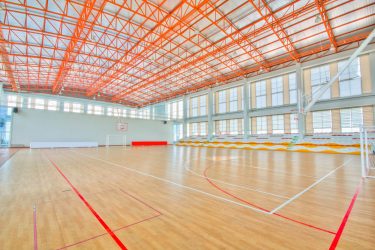 This vinyl is applicable for basketball, volleyball, handball, badminton, and other indoor sports courts. We also install it for gyms, body-building, and aerobic halls, and for all other sports facilities. These floors have high specs that are often compliant with the requirements of national and international sports federations.
Transportation Sector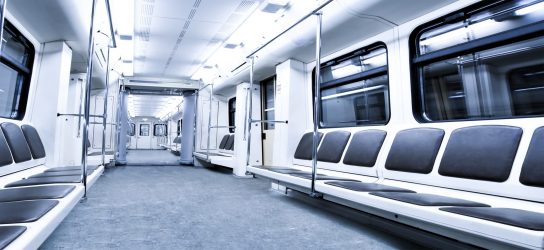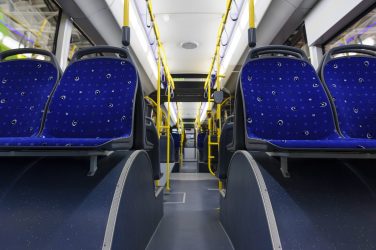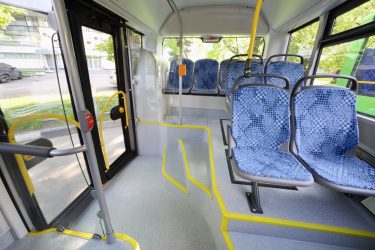 The transportation industry requires unique vinyl flooring for buses, trains, ships, and other means of transportation. Anti-slip properties and high durability usually characterize this type of vinyl.
Installation of Vinyl Flooring
For the installation of vinyl flooring, we go through the following stages: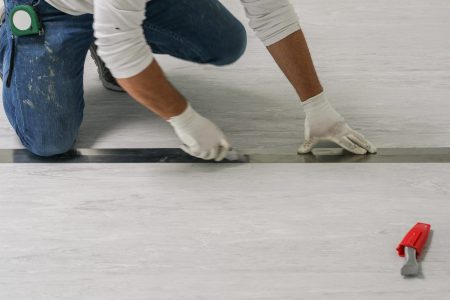 Preparation
Firstly, we install vinyl flooring on the floors. On the other hand, some people like to install it on walls and ceilings, too. We must ensure the following points before the installation process starts:
The ground should be solid.
The floor should be flat with no cracks or holes.
Tiles should have no joint grooves.
The floor should be clean and dry.
However, in the absence of one or more of the above conditions, we must prepare the surface before continuing. Consequently, we have to perform self-leveling work using the materials appropriate for floor conditions. Self-leveling material is a mixture of cement and bonding material. We pour and distribute the self-leveling material on the ground, and allow it to cure. As a result of that, we will have a perfectly flat surface ranging between 1 – 5 mm thick. If the differences in ground levels are greater than 5 mm, then we resort to one of the following two options:
Make several layers of self-leveling, whereby each does not exceed 5 mm.
Pour a complete concrete layer for the whole area.
Equally important, if the ground contains pits or cracks, then we must treat it with relevant materials before performing self-leveling.
Installation Steps
Perform self-leveling
Apply and spread vinyl glue on the ground on which the vinyl is to be installed. Take into account the drying time of the glue.
If the same vinyl is going to be installed as skirting, spread vinyl glue on the wall using a notched trowel (maximum 10 cm high).
A cove former is installed on the wall prior to installing the flooring.
The glue is left to dry for 15-20 minutes. After the floor nearly dries, the vinyl pieces are spread on the floor.
We can install the vinyl on the cove former that we previously underlaid.
A special machine weighing 25-75 kg with iron wheels spreads any excess glue over the vinyl floor. Also, the machine helps in removing air pockets from under the vinyl flooring.
The vinyl layer is left to dry for about 12 hours. Afterward, a machine creates a v-shaped slit between the vinyl roll seams.
A welding rod that matches the flooring color is placed inside the hot air gun, which melts the vinyl and fills the cuts made in the flooring during installation. We use a sharp cutter afterward to clean the excess welding material.
In the case of vinyl tiles or planks, we carry out only the following steps 1, 2, 5, and 7. Once we carry out the steps, we would be finished with the installation, and the tenants can use the vinyl.
Vinyl Flooring Systems, Accessories, and Tools
The vinyl flooring system has the following elements and accessories:
Vinyl
Vinyl flooring has many shapes, colors, and patterns.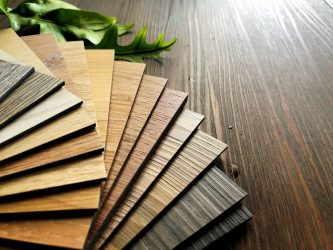 Skirting
There are two types of skirting:
Using the same flooring material. This one raises 10 cm on the wall using a hidden cove former to be mounted on.
Separate external skirting: we attach it separately to the vinyl flooring after installing the vinyl. The skirting has many shapes and types.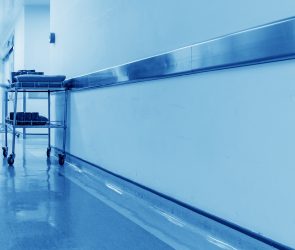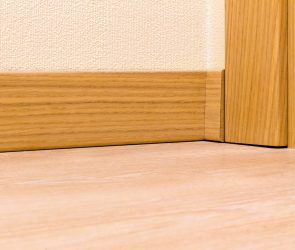 Welding Rod
The welding rod should have the same color as the vinyl roll that we install. The rod is used around the vinyl edges to piece together the seams. Also, the rod prevents liquids leakage around the edges.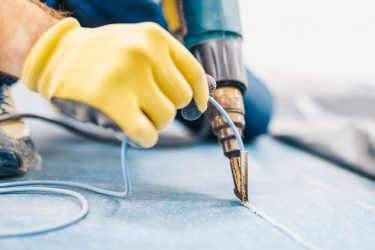 Vinyl Glue
It is used to properly stick vinyl to the floor.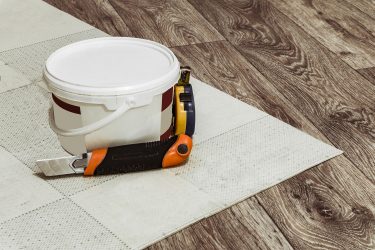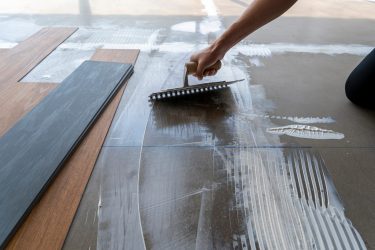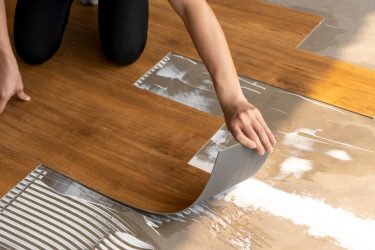 Features of Vinyl Flooring
Vinyl flooring has the following features:
Resists bacteria and molds
Delays fire spreading
Easy to clean and disinfect
Different patterns and colors
Durable
Corrosion resistance
Heat resistant
Scratch and dent resistant
Easy to install and maintain
Dampens noise and sound
Absorbs shocks